Financial management is one of the most stressful parts of adulting. From keeping track of bills and expenses to trying to save for the future, it can be overwhelming and time-consuming.
In the past, managing your finances required a lot of manual effort, including keeping track of receipts, logging into multiple bank accounts, and manually categorizing expenses.
All of this made financial management a daunting task that many people struggled to stay on top of.
However, in today's modern world, where everything is designed to be more convenient and accessible, managing your finances should be no exception. With the advent of financial technology (fintech), a new era of digital banking has emerged. 
In this article, we will explore how Revolut made it easier than ever to manage your money and find other features that made them stand out from the massive number of competitors in the industry. 
Easy account opening process
Revolut's easy account opening process is one of the many reasons why it has become such a popular digital banking service.
Unlike traditional banks that require you to visit a branch, fill out physical paperwork, and wait for approval, Revolut allows you to open an account within minutes from the comfort of your own home.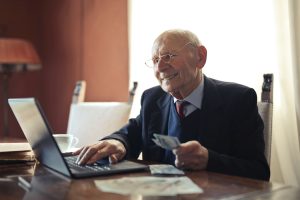 To get started, all you need to do is download the Revolut app on your smartphone, create an account, and provide some basic information such as your name, address, and email address.
You will also need to verify your identity by taking a photo of your government-issued ID and a selfie. Once you have completed these steps, you can start using your Revolut account right away.
Real-Time Notifications
One of the key features that set Revolut apart from traditional banks is its real-time notifications. Revolut sends users notifications instantly whenever they make a transaction, whether it's a payment, a withdrawal, or a purchase.
These notifications appear on your phone as soon as the transaction is processed, giving you an up-to-date overview of your finances at all times. Real-time notifications are a powerful tool for managing your finances effectively.
They allow you to keep track of your spending, monitor your account balance, and detect any fraudulent transactions immediately.
Multiple Currencies
One of the most significant benefits of using Revolut is the ability to hold and spend in multiple currencies. With Revolut, you can hold up to 30 different currencies in your account, and you can switch between them with just a few taps on your phone.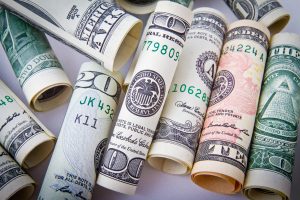 This feature is particularly useful for those who frequently travel or have international transactions, as it eliminates the need for costly currency exchanges and international transaction fees.
When you make a transaction in a foreign currency with a traditional bank, you're often charged a markup fee of up to 5% on top of the exchange rate. With Revolut, you can avoid these fees altogether.
Moreover, Revolut's multiple currency feature makes it easier to budget and manage your finances when you're traveling.
Instead of carrying cash or using your credit card, you can load your Revolut account with the local currency and spend it like a local. 
Budgeting Features 
Revolut offers a range of budgeting features that are designed to help users stay on top of their spending and manage their finances effectively.
These features include spending limits, budget tracking, and automatic categorization of expenses. One of the most useful budgeting features that Revolut offers is the ability to set up spending limits.
With this feature, you can set a daily or monthly limit on your spending for different categories such as groceries, entertainment, or transportation. Revolut also offers budget-tracking features that help you monitor your spending over time.
You can see a breakdown of your spending by category and time period, which makes it easy to identify areas where you're overspending and adjust your budget accordingly.
You can also set goals for different categories and track your progress toward achieving them.
Savings and Investments
Revolut is not just another banking app, it's a powerful tool that can revolutionize the way you manage your finances. With its user-friendly interface, cutting-edge features, and innovative investment options, Revolut is the ideal solution for anyone who wants to take control of their financial future.
When it comes to managing your money, there's nothing more important than simplicity and ease of use. That's where Revolut really shines.
Its easy account opening process, real-time notifications, and budgeting features make it simple and straightforward to manage your money on the go.
Whether you're at home or traveling abroad, Revolut's intuitive design ensures that you always know where your money is going.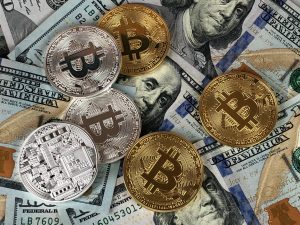 But Revolut isn't just about managing your day-to-day finances. With its range of savings and investment options, including Vaults and Crypto, Revolut empowers you to grow your wealth and achieve your financial goals.
Secure Transactions
When it comes to managing your finances, security is not something to be taken lightly. That's why Revolut is the perfect solution for anyone who wants to ensure that their financial information and transactions are always secure.
With advanced security features such as two-factor authentication, biometric identification, and encryption technologies, Revolut offers the highest level of security for your account and transactions.
This means that you can rest easy knowing that your financial information is always safe from prying eyes and potential threats.
Moreover, with Revolut's real-time notifications, you can stay on top of any suspicious activity on your account and take immediate action to protect yourself.
These notifications enable you to quickly identify any fraudulent activity and take the necessary steps to prevent any further damage to your finances.
So, if you are looking for the number one solution for all your financial needs, then Revolut is best for you. What are you waiting for? Sign up now to get your first 3 months of Free Premium.